A 3-year-old girl from Ipadia who was kidnapped had been considered for adoption by an organization called 'Mao companies,' but they lacked the resources to proceed. Meanwhile, 44-year-old Christia Williams from Sipaipty took in a young boy who had been turned down by multiple families due to health issues. This child had been abandoned at birth.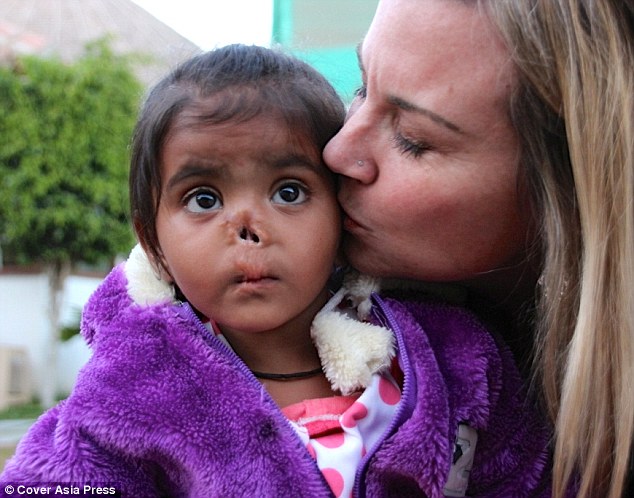 Christie, who also adopted her eight-year-old daughter Moppy from India in 2012, is now flourishing in her life in Ohio with both of her girls. "When I look at my daughters, my heart fills with joy. Originally, I set out to adopt a child, but this journey has given me so much more," she said.
Christie was introduced to the Indian orphanage where Moppy had been since 2009. "I pored over lists of children waiting for adoption, which were provided to me by the AAP agency," she recalls. "It was heartwarming to see so many young girls listed, all of whom would make wonderful additions to any family. But one picture stood out to me—a little girl named Moppy, who was only five years old at the time. Something about her just spoke to me, and I knew then that I wanted her to be my daughter. That's when I set the wheels in motion to adopt her.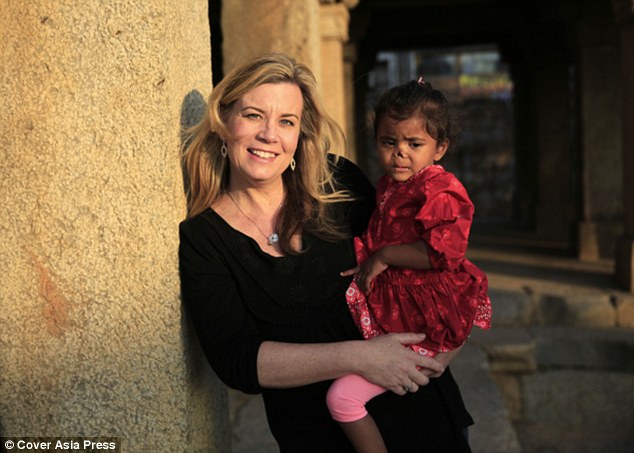 After navigating two years of complicated paperwork and legal procedures, Kristin was finally granted permission to adopt Moppy. However, the process had its share of hurdles. "I was determined to make this happen, regardless of how long it took," she said, reflecting on the journey that initially united her with Moppy in 2012.
Kristin noticed that Moppy had a unique horse-shaped scar on his neck, the origins of which were unclear. Although Moppy was initially shy and reserved, Kristin couldn't help but fall in love with him. On February 14, 2013, Kristin officially became Moppy's adoptive mother. "I refer to him as my 'forever Valentine' because the adoption was finalized on Valentine's Day," she shared. "It was an incredibly special day that opened my eyes to so many possibilities. I knew then that I wanted to adopt a younger sibling for Moppy."
Kristin was so pleased with her experience that she expressed her intent to adopt again to the agency, asking them to notify her when another child became available for adoption.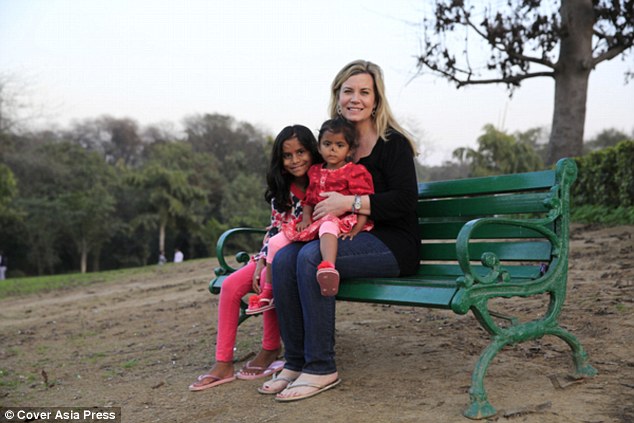 Navigating the adoption process was made easier through the agency's method of pairing caseworkers with prospective parents and their potential children. It was Kristin's caseworker who first introduced her to Durga, a young girl from Gujarat, India, who had faced unimaginable challenges from birth. Despite a difficult start in life and a lack of funding for necessary medical treatment, Durga was living in an orphanage and had shown incredible resilience.
When Kristin first saw a picture of Durga, she was immediately moved. "My caseworker had sent me a message that read, 'We have a little girl who we think would be a perfect addition to your family,' and requested I review her information," Kristin recalled. As she and Moppy opened the computer, Durga's smiling face greeted them on the screen.
Kristin said, "I broke down in tears instantly. Those beautiful eyes just melted my heart." Moppy looked at the picture and asked, 'Is that going to be my little sister?' Without hesitation, I said yes. Though they told me I had 24 hours to decide, in my heart, I already knew."
And so, another chapter began in Kristin's journey of creating a loving family through adoption, providing not only a home but also the invaluable gift of family to children who had faced life's challenges far too early.