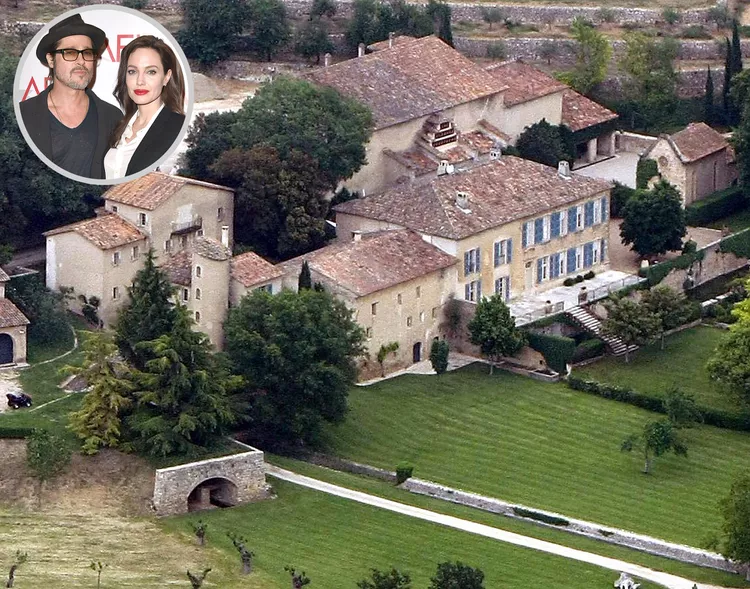 In the midst of Brad Pitt and Angelina Jolie's contentious divorce, one prized asset has become a flashpoint: Château Miraval. This stunning French villa, located in Correns, not only served as a sanctuary for the family but was also the backdrop for their 2014 wedding.
Originally acquired as a joint venture in 2008, the South of France vineyard has now taken center stage in their legal skirmish after Jolie divested her stake in October 2021.
Court documents released in February 2022 reveal Pitt's claim that Jolie's sale violated a pre-existing agreement that required mutual consent for such actions. He alleges that Jolie sold her interest to Tenute del Mondo, a subsidiary of spirits giant Stoli Group, controlled by Russian oligarch Yuri Shefler. According to Pitt, this sale bypassed his own company, Mondo Bongo, which had the contractual 'right of first refusal.'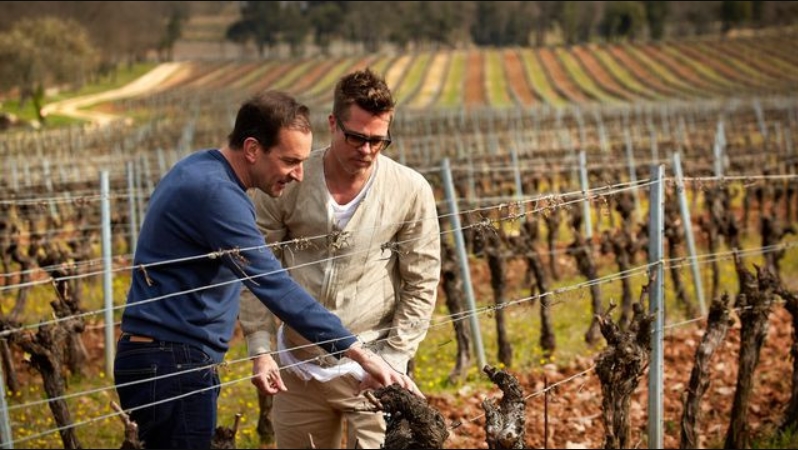 As the fight over this treasured property escalates, here's an in-depth look at the storied history of Château Miraval.
When did the Hollywood power couple, Brad Pitt and Angelina Jolie, acquire their French sanctuary, Château Miraval?
When Hollywood royalty Brad Pitt and Angelina Jolie made the high-profile splash of dropping a jaw-dropping $60 million in 2012 to lock in their majestic French chateau, they were already attached to the 1,200-acre sanctuary through a long-term lease since 2008. Located in a star-studded neighborhood that counted Johnny Depp and the Beckhams as locals, this luxurious estate is a marvel of history and opulence.
An ancient Roman road cuts through the property, which boasts architectural marvels dating back to the 17th century. Nestled within the sprawling estate, you'll discover historical gems like remnants of a Romanesque chapel where the couple tied the knot, alongside natural wonders such as pine forests, olive groves, and private lake—all encased by idyllic hills and a legitimate moat! 🌳🏰
But the couple didn't stop at merely inheriting the grandeur; they made it their own. Pitt, ever the family man, transformed the 35-room main house into a veritable kids' paradise. Think state-of-the-art spa, gym, indoor and outdoor pools, a home theater, a gamer's dream room, a dirt bike course, and even a helicopter pad! 🎮🏊‍♀️🚁
Not to be outdone, Jolie added her signature touch by transplanting a 200-year-old olive tree into the chateau's garden in 2010, proving once again that where Brangelina goes, headlines follow. 🌳✨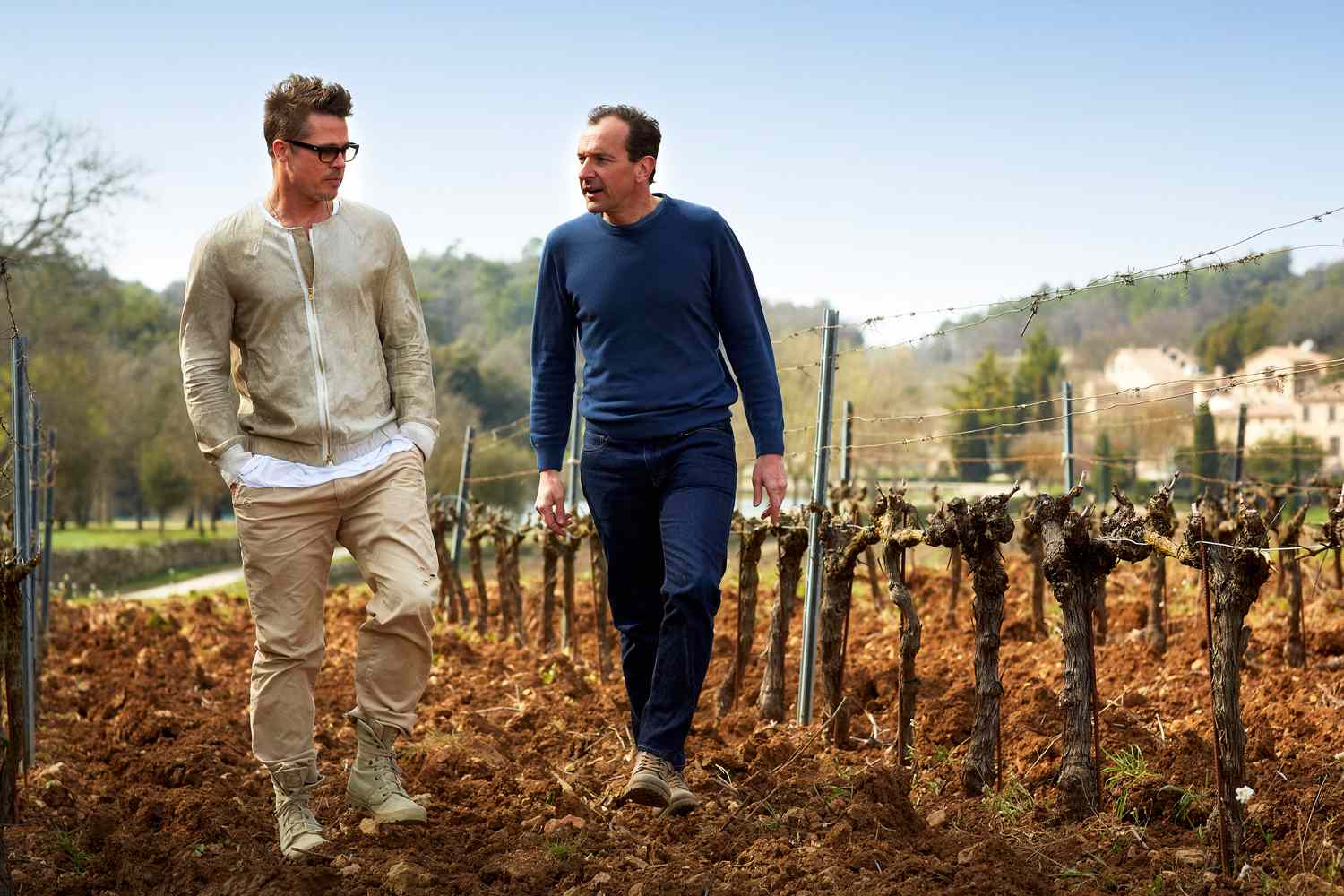 Before the A-list takeover by Brad Pitt and Angelina Jolie, who was the previous high-profile owner of Château Miraval?
Though Brad Pitt and Angelina Jolie made headlines when they acquired Château Miraval in 2012 for a staggering $60 million, they are merely the latest in a long line of notable residents. This storied estate has roots tracing back to 1252, when the renowned philosopher and theologian, Saint Thomas Aquinas, is said to have spent some time within its walls.
Jazz aficionado Jacques Loussier snapped up the property in 1970, transforming it into the iconic Studio Miraval. This hub of creativity played host to Pink Floyd during the recording of their groundbreaking album, "The Wall," in 1979. Over the years, a variety of musical legends, including AC/DC, Sting, and Muse, have also been drawn to its creative atmosphere.
The vineyard took a turn in a new direction in 1992 when American vintner Tom Bove took the reins, elevating Miraval into one of France's premier organic wineries. Not to be outdone, Pitt and Jolie teamed up with the esteemed Perrin family of France to launch Miraval wines, whose first rosé release in March 2013 sold out a jaw-dropping 6,000 bottles in an astonishing five hours.
What is the name of the wine brand owned by Brad Pitt and Angelina Jolie?
In 1992, the property was in the hands of American vintner Tom Bove, who rose to prominence as a leading producer of organic wines in France. Brad Pitt and Angelina Jolie took the baton in 2013, introducing their own brand, Miraval Wines. Astonishingly, their debut batch of 6,000 rosé bottles vanished within a mere five hours of going on sale.
According to legal documents recently disclosed by PEOPLE magazine, Pitt's attorneys state that he turned Miraval into his "pet project," elevating it into a global empire worth millions and one of the most esteemed rosé wine producers worldwide. The lawsuit alleges that Angelina Jolie had "zero input" in the vineyard's meteoric rise to success.