Chris Hemsworth's Daughter Chooses to Watch Thor on Plane Ride: "It Was Her Choice!"
Guess what? Chris Hemsworth's adorable daughter is possibly his biggest fan! The famous actor, who's celebrated his 40th birthday, shared an endearing snippet on his Instagram, showing his 11-year-old daughter, India Rose, deeply engrossed in one of his blockbuster Thor films during their flight.
Hemsworth humorously and lovingly swore, "I swear it was her choice #familyloyalty," as he captioned the video set to the cheerful tune of Wookiefoot's "Happy to Be Here."
Could it be that India Rose is following in the footsteps of her father's massive fan base, showing some family love and loyalty by choosing to watch her dad's stellar performance as the iconic Thor? The sweet video surely melted the hearts of his millions of followers, proving that sometimes, heroes are adored just as much at home as they are on the big screen!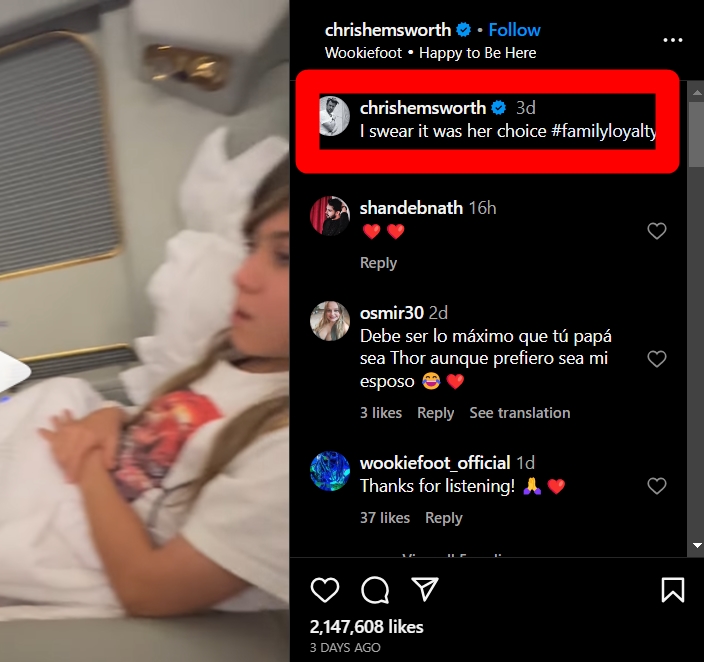 Chris Hemsworth Winks at Fans as Daughter Watches Thor!
In the delightful clip, Hemsworth captures the moment his daughter is engrossed in a Marvel epic. Comfortably snuggled in her seat, India Rose is unaware as her dad sneakily films her and then turns the camera to send a playful wink to his fans.
The Instagram post is flooded with warm comments. "Well, it's Marvel's best movie so," a fan gushes, echoing the sentiments of many. The evident pride in Hemsworth's eyes evokes another to note: "Proud dad moment ❤️." The excitement doesn't stop there, as another follower chimes in, "Being the daughter of Thor and Chris Hemsworth at the same time is priceless."
View this post on Instagram
Chris Hemsworth, along with his beloved daughter India, also has twin boys, Sasha and Tristan, aged 9, sharing this joyful brood with his wife, Elsa Pataky.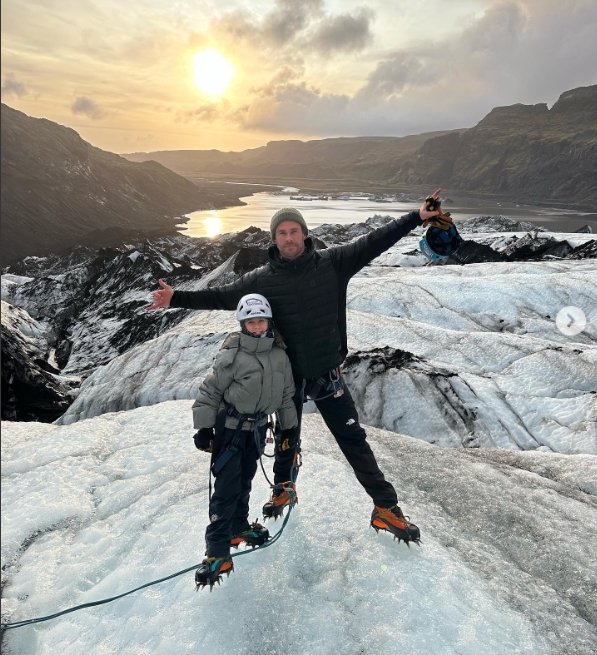 Proving to be the fun-loving dad, Hemsworth often shares snippets of his family life on Instagram. A recent post showcased his son giving him a hearty push into the ocean, to which Hemsworth lightheartedly remarked, "[s]ometimes you need a little push (or if it's one of my kids…a shove 😂)." The Hemsworth clan surely knows how to have a good time, providing fans a glimpse into their moments filled with love, laughter, and lots of fun!