Scout and Tallulah Willis express their pride in Emma Heming Willis for elevating awareness regarding frontotemporal dementia (FTD) in the wake of their father's diagnosis.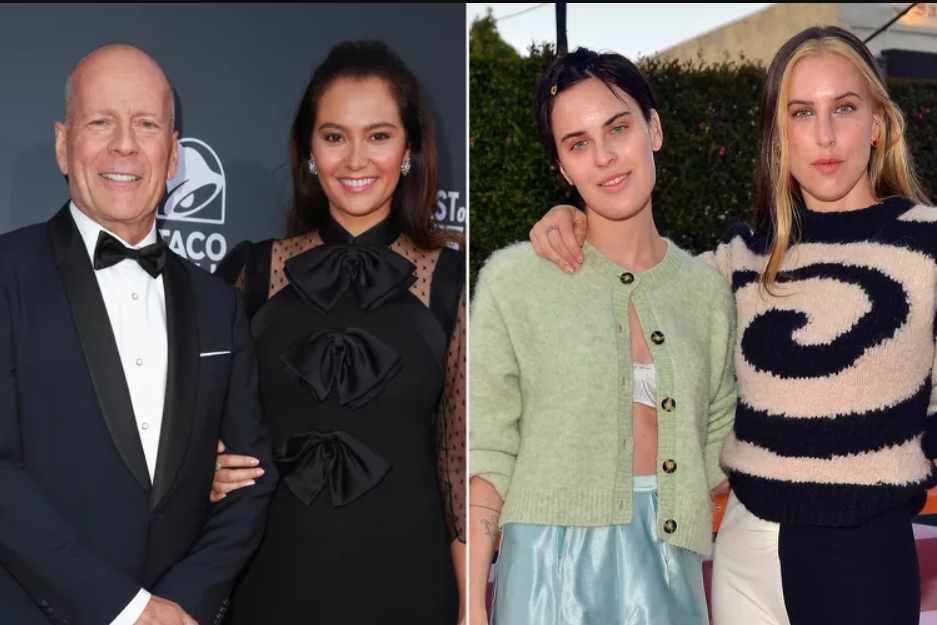 Scout and Tallulah Willis are lauding Emma Heming Willis for her crucial role in amplifying awareness surrounding their father's medical condition.
This Monday, the creator of Make Time Wellness, 45 — who has been a pillar of support for her husband Bruce Willis, 68, following his diagnosis with frontotemporal dementia (FTD) earlier this year — graced the Today show alongside Susan Dickinson, the head of the Association for Frontotemporal Degeneration (AFTD), to advocate for World FTD Week.
After the heartfelt discussion, Scout, 31, shared a snippet from Emma's segment on her Instagram Story, coupled with a touching message applauding her contributions.
"Could not be more proud of @emmahemingwillis for bravely stepping into the public spotlight, despite its daunting nature, to share our family's journey and augment awareness about FTD," she penned.
"Emma, your unyielding advocacy for this cause and your daily display of bravery and profound love deeply inspire me. Your valor is shifting mountains #ftd #ftdawareness," Scout further expressed.
In a warm gesture, Emma re-shared her Instagram Story, conveying her love for Scout. In a show of unity, Tallulah, 29, echoed her sister's message, appending, "So proud of my family @emmahemingwillis."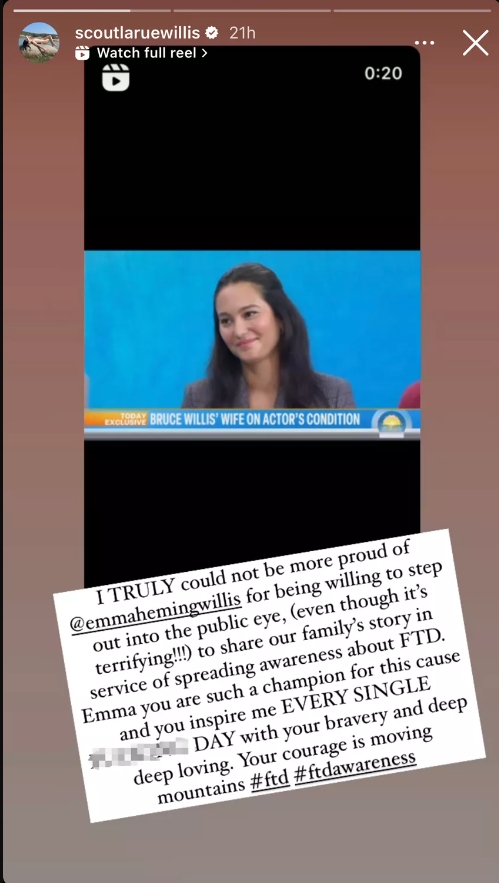 During her time on the Today show, Emma opened up honestly about Bruce's condition, sharing her uncertainties with co-anchor Hoda Kotb. "He may or may not comprehend the unfolding scenario," she admitted, reflecting the complex nature of the disease. "It's a challenge to ascertain."
The insights she's garnering along the way illuminate the extensive impact of dementia. "It's strenuous for the individual diagnosed and resonates profoundly with the family," Emma expressed. This holds true for Bruce, herself, and their daughters, embodying the assertion that dementia is indeed a family disease.
Frontotemporal dementia epitomizes a category of brain disorders that predominantly target the frontal and temporal lobes, leading to their shrinkage. This atrophy can manifest in multiple ways, including speech impediments, emotional turmoil, and notable personality shifts. Additional symptoms might encompass a decline in motor abilities, evidenced in challenges with walking, swallowing, or enduring muscle spasms.
Susan Dickinson, present alongside Emma, elucidated that the disease's impact on the frontal lobe — a critical center for self-awareness — often leads to a rapid decline in the individual's self-insight. "The degree and retention of awareness vary greatly, and much remains to be unraveled about FTD," she added.
This labyrinth of unknowns extends to the broader medical community, where a significant lack of familiarity with FTD persists. As highlighted by Dickinson, this knowledge gap translates to an average diagnosis time of almost four years, riddled with potential misdiagnoses ranging from depression and bipolar disorder to Alzheimer's, Parkinson's, or ALS, further complicating the journey for those affected and their loved ones.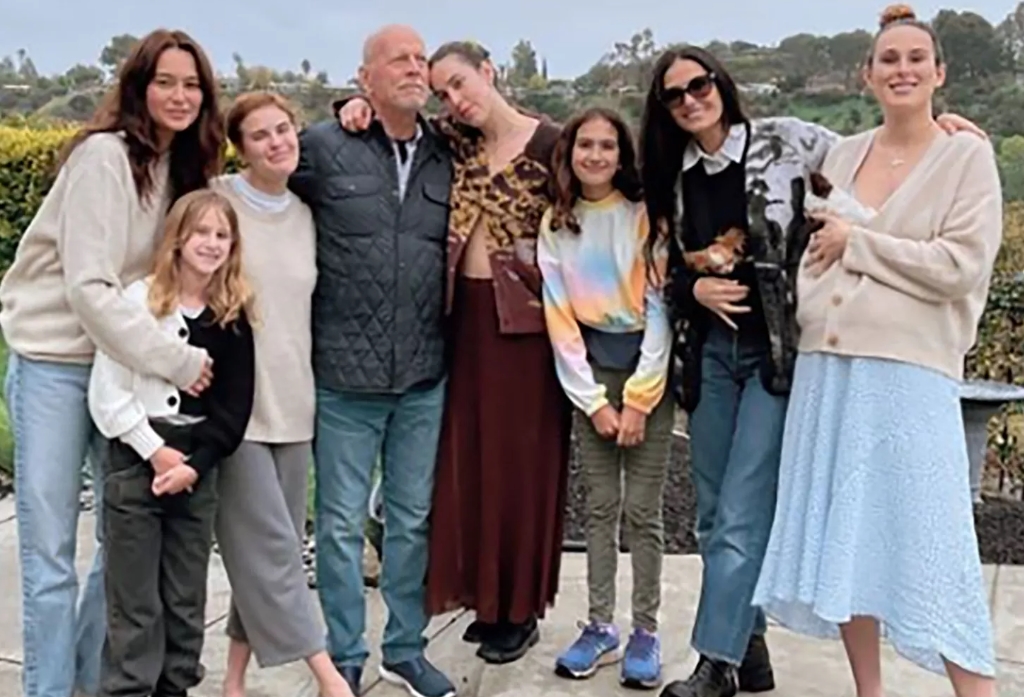 This scenario seemed to unfold for Bruce. In March 2022, the public first learned of his departure from acting due to a diagnosis of aphasia, a communication-impairing language disorder. But by February, Emma divulged a more grave diagnosis: Bruce was now battling frontotemporal dementia.
This condition, known for progressively worsening symptoms, generally manifests between the ages of 40 and 65, emerging as the most prevalent form of dementia for individuals under 60.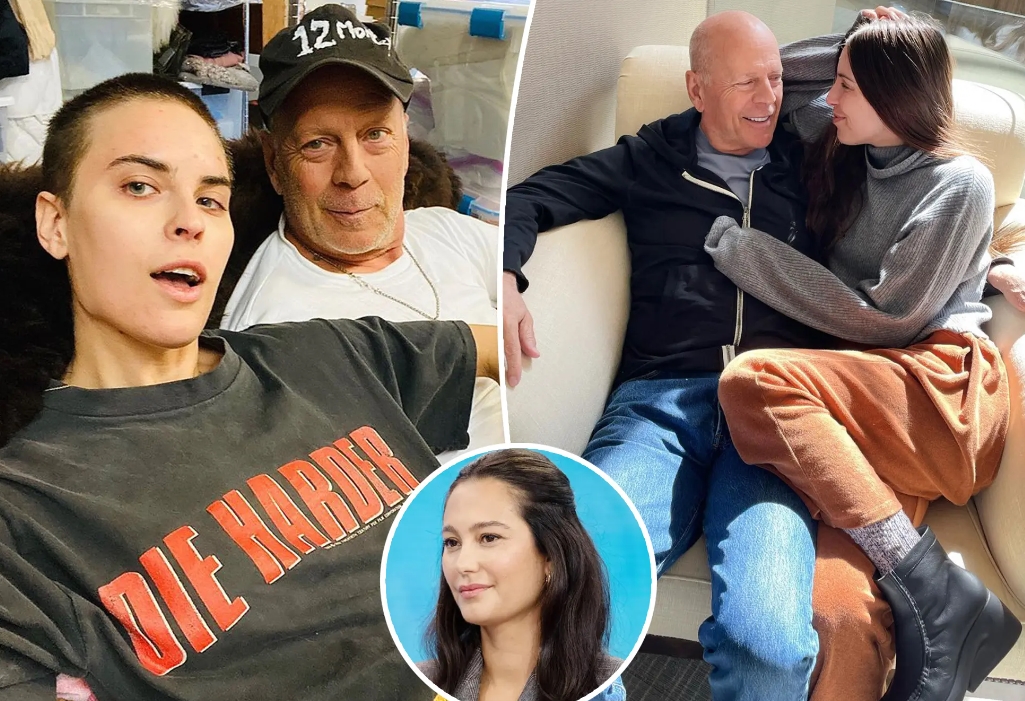 Confronting Bruce's diagnosis emerged as a double-edged sword for Emma. On the brighter side, understanding the situation facilitated a form of acceptance and clarity. Nevertheless, the newfound awareness did little to alleviate the piercing pain of the situation. "The clear cognizance of Bruce's plight somewhat softens the blow, providing a semblance of ease amidst the turmoil," Emma noted.
Yet, she firmly discards the label of "caretaker," opting instead for "care-partner," a term echoing the enduring partnership with her husband. "In his care, I am his equal partner, sharing in the journey and the responsibilities," she emphasized.
Embracing this role illuminates the critical need for her own well-being. The significance of seeking assistance and maintaining her health stands paramount. Organizations like AFTD and Hilarity for Charity emerge as essential resources for individuals in similar positions. "Prioritizing self-care enhances the capacity to optimally care for our loved ones," Emma highlighted, underscoring the symbiotic nature of care and well-being.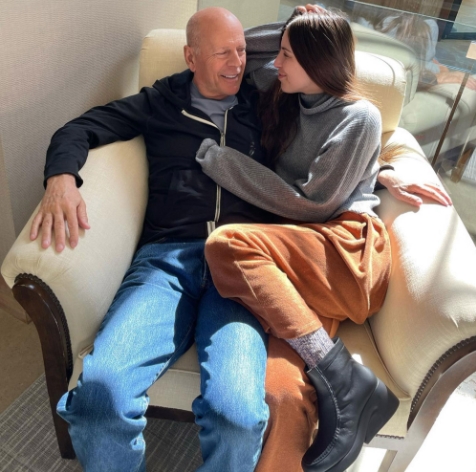 Despite the enveloping shadows of grief and despair, Emma ardently seeks the light of beauty and joy in their lives. She ardently expressed, "It's imperative to rise above the sorrow, allowing the radiant beams of life's beautiful moments to penetrate the darkness. Bruce's utmost wish would be for our immersion in the bliss and warmth of existing joys, a solace and celebration amidst the storm."