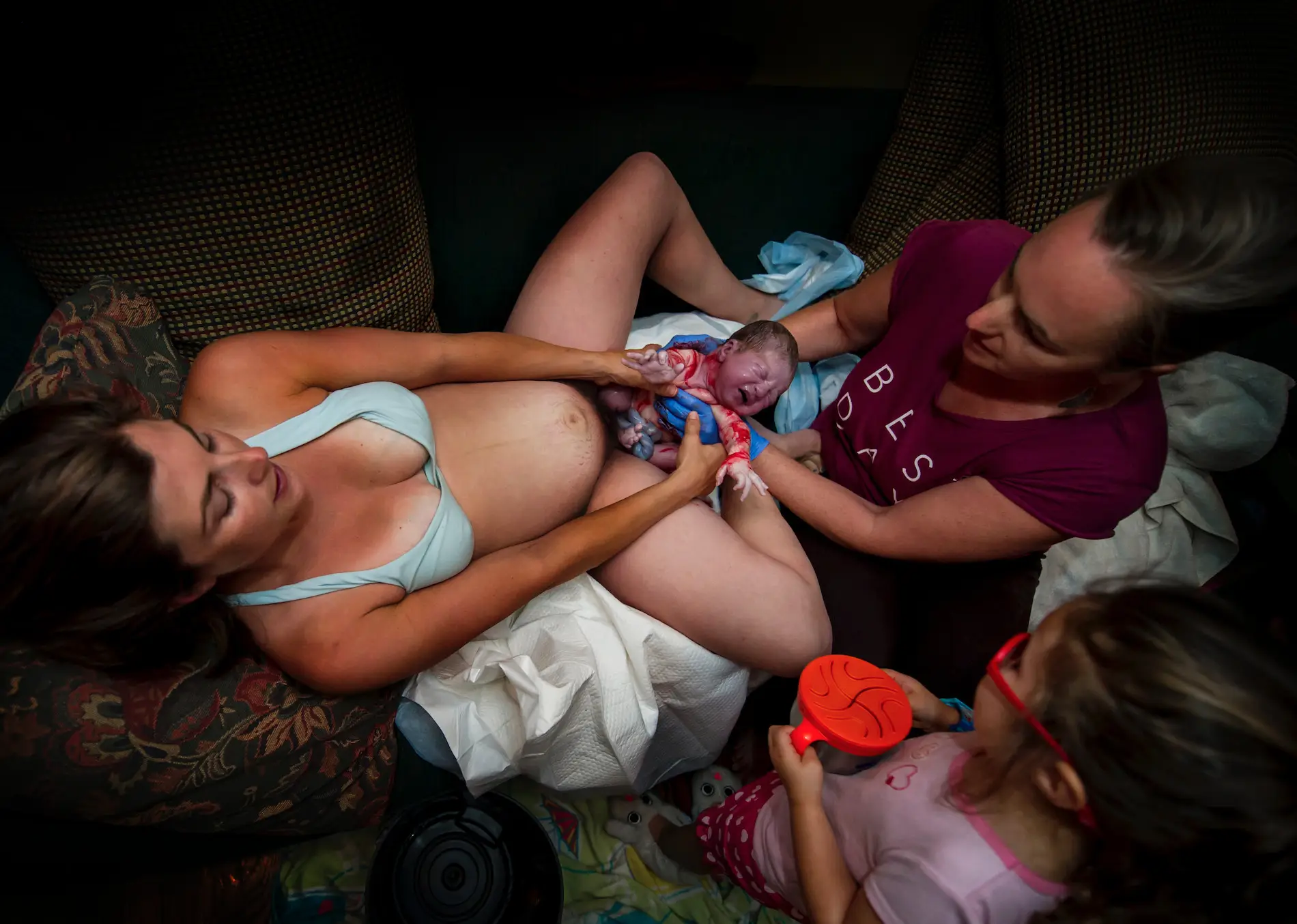 In the United States, Rebecca, a mother of two, opted for a unique and unconventional birthday celebration for her 3-year-old daughter, Hunter. Instead of the usual party venues or activities, Rebecca decided to bring Hunter to witness the birth of a baby at their home.
Her desire was to craft a unique and cherished family experience that would forever be etched in the hearts of her daughter and newborn son, Rory.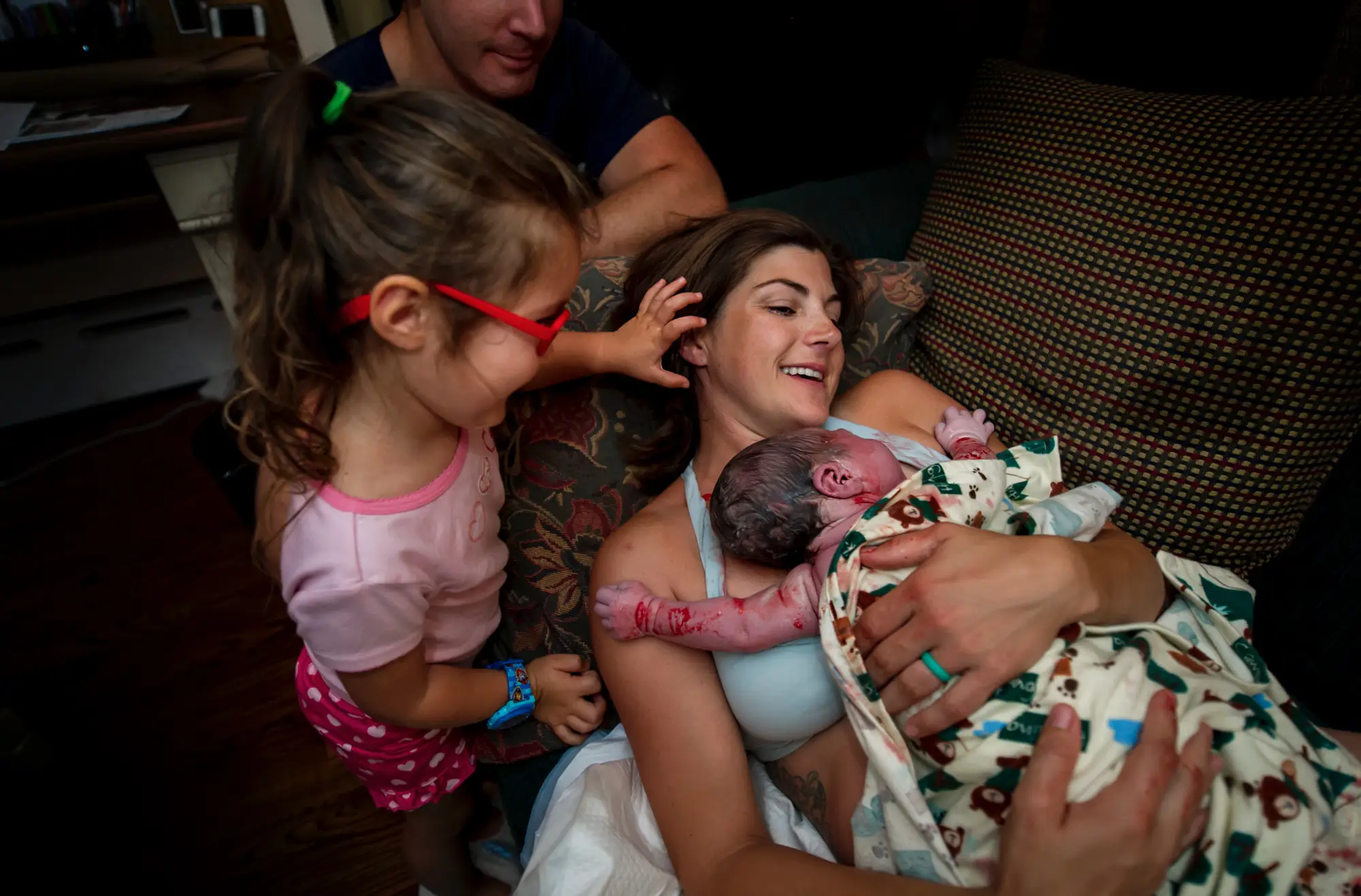 Rebecca Gaye, pregnant with a baby boy, made the decision to have a home birth accompanied by her husband and daughter, rather than opting for a traditional hospital setting. Assisted by a doula, who provided emotional and practical support throughout the pregnancy journey, and a birth photographer, Rebecca successfully gave birth on her bedroom couch.
In an interview with CafeMom, she expressed her motivation for choosing a home birth, stating, "One of the reasons I wanted to have my daughter with me during the birth was to ensure that Hunter could be as involved or uninvolved as he desired. I didn't want to be separated from him." This preference also influenced her decision to opt for a bedroom birth rather than a water birth.
When she went into labor, her husband brought their 3-year-old son, Hunter, into the room. According to the birth photographer and doula, Nicole Lachey, Hunter was initially reserved but has since become more involved. Lachey shared that Hunter gently petted his mother and encouraged her, expressing his excitement to meet "his baby." As the moment of birth approached, the midwife instructed Hunter to touch his baby brother first. With joy, Hunter approached and placed his finger on the baby's head, exclaiming that he was "shattered."
Rebecca justifies her decision to give birth by explaining that exposing her daughter to all aspects of her little brother's arrival helped her to detach herself from him emotionally.
After she was born, he finally had the opportunity to hold her against his bare skin, intensifying the significance of this moment. This led him to wonder how such a tiny child could display such kindness towards someone who had witnessed the hardships faced by countless adults. The birth photographer, who was present at the time, revealed that Rebecca had engaged in numerous conversations with Hunter prior to the birth, discussing what she might witness or hear in order to protect her from any potential harm or distress. Thanks to this thorough preparation, Hunter remained unwavering in his gaze, never once averting his eyes even when his mother let out a piercing scream.
Nicole suggests that if you want to involve your children in the childbirth experience, it is important to educate them about it beforehand. She recommends discussing different aspects of childbirth and introducing them to the concept from a positive perspective. Nicole believes that birth is a natural and normal part of life, and by sharing this experience with your children, you can teach them that it is not something to be afraid of. Instead, it is a display of strength and resilience.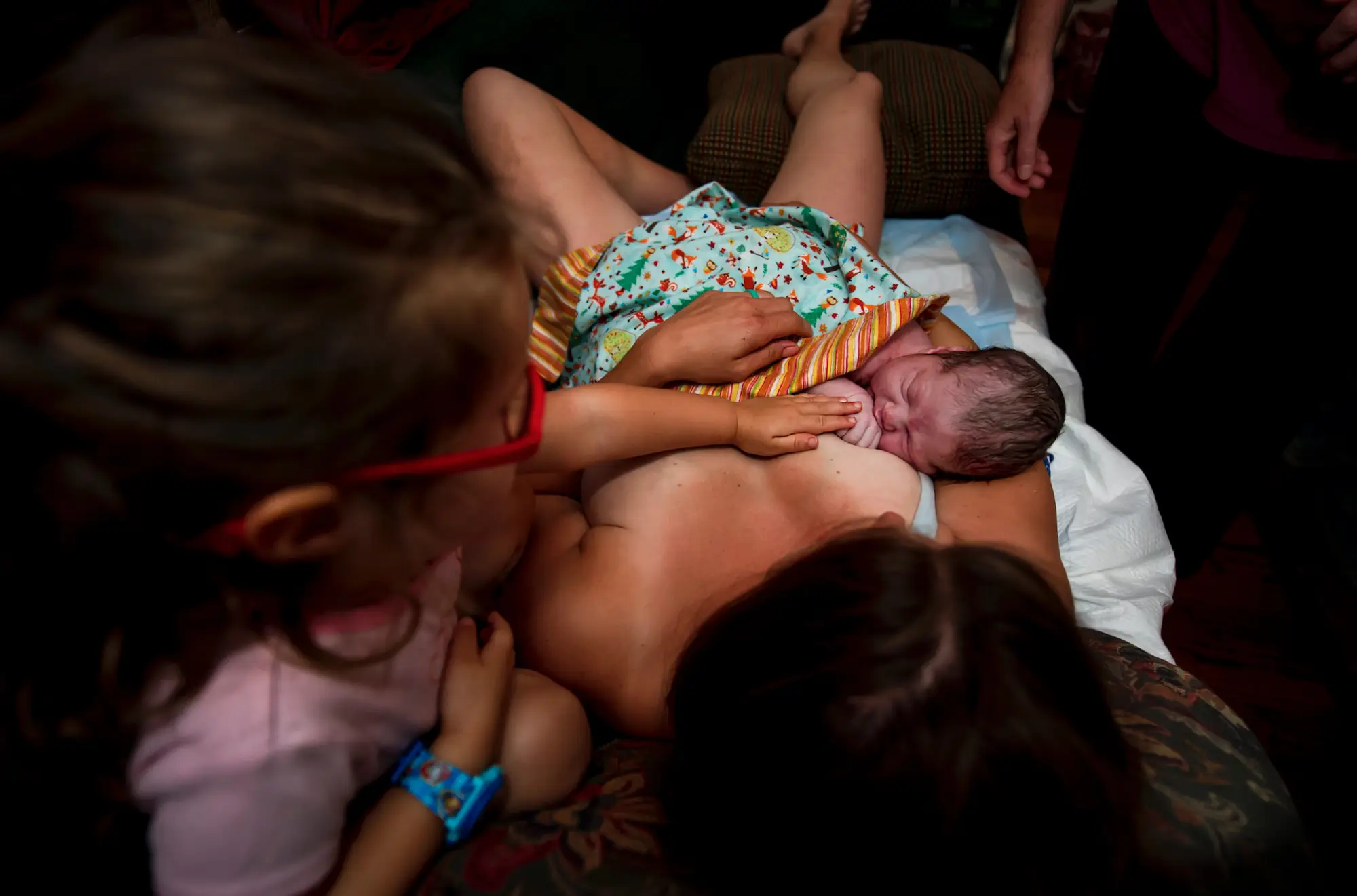 Hunter effortlessly provided encouragement and reassurance to his mother, displaying unwavering support. As for involving the baby in the birth process, what are your thoughts on including them?